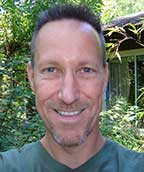 Jeffrey Compton, M.A., CST, CMT
My approach is called "Conscious Bodywork", which harnesses the powerful combination of your conscious attention and intention in conjunction with my own. This synergy of conscious intention along with my extensive training create the possibility of deep and lasting change. In touching the body I am in contact with your whole Being- Body, Soul and Spirit, working sensitively on many different levels at once. When we work in collaboration with attention and intention, including awareness and the breath- this is an extremely powerful approach to health and overall well being. I began practicing massage in 2000 and have studied and taught at The Institute of Conscious Bodywork in Marin county, California.
To book an appointment or make an inquiry please call or text (831) 332-3279,
or email sanctusservices@protonmail.com.
Please note that I have a 24 hour cancelation policy.
My services are strictly therapeutic.